As property prices increase, young single buyers are being priced out of the market. With just their income to rely on, they know they are perfectly capable of keeping up mortgage repayments but lenders are unlikely to offer them anything close to the asking price of the properties that peak their interest.
This is why more and more of these types of buyers are turning to shared ownership, which allows them to secure a property and part own it, alongside the council. It's not the most cost effective way of getting on the ladder, but for those who can't save huge deposits in time to secure mortgages on the homes they want it can appear to be the only viable solution.
So what exactly is Shared Ownership?
Shared ownership does exactly what it says on the tin, it allows you to part own a property, this could be 25%, 50% or 75%, and alongside your mortgage repayment you will also pay rent. However, once these costs are amalgamated they usually amount to a similar total to what you would be paying for a regular mortgage, it simply allows those individuals who would struggle to obtain a loan on their own to get on the ladder.
This option isn't available on all properties though, and new builds are usually where you will discover shared ownership opportunities. A land acquisition firm, such as First Urban Group run by Jason Harris and Daniel Goldberg, and the developers that work with them will now be striving to build as many new build homes as possible in the coming years to meet demands for new builds.
Now that the Government's Help to Buy scheme is due to end in 2016, new builds will be sought after by first time buyers who still require a 95% mortgage. A portion of these homes are sold to councils or housing associations who will then sell them onto people looking for shared ownership.
The UK Government's Help To Buy Scheme is due to end 2016
Things to consider when looking at Shared Ownership Properties
If you believe shared ownership is your only option as a young, single buyer, it's still worth considering the cost implications that come with such a purchase. The mortgage and rent has already been mentioned but there will also be maintenance fees and ground rental costs once a year to pay for the upkeep of the property. You may also be required to seek approval for any renovations or extensions you wish to add to the build, from the council or housing association who own the rest of your home.
Accounting for these costs may convince some young single buyers that saving a bigger deposit to secure a mortgage on a home they want may be worth it. It will take time but could be more cost effective.
The Pros & Cons of Shared Ownership … Things to consider
Let's take a look at the pros and cons for shared ownership:
Pros
Easier to gain access to the property ladder with a smaller deposit.
Can purchase a higher share or the rest of the home at a later date.
Cost of mortgage and renting around the same price as if you owned a home, so when you do finally purchase the rest of the property you should have no issues making repayments.
Allows you to get a mortgage, because the amount required is much smaller.
Some shared ownership schemes offer cover for the property, such as your boiler or external fixtures, so you don't need to foot the bill.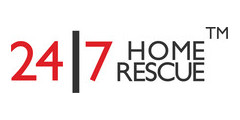 Don't be left in the cold or without hot water in your new home should your boiler breakdown or fail.
24/7 Home Rescue
can cover you
from just £5.00 per month
which provides an annual safety check and service on your boiler as standard, and
peace of mind against any
unexpected boiler breakdowns
. They will even cover you for water or home electrics for an additional fee per month.
Get covered
and know your heating, hot water and electrics are in good hands in your new home.
Cons
Leasehold property, which means fees for maintenance.
The property is only partly yours, so if you want to sell you do not reap the benefits of the equity.
You are part renting so some of your outgoings is essentially 'dead money'.
May have to ask permission for work to be done on the property.
If you are a young, single buyer consider carefully what works best for your financially situation, is it worth waiting and saving up that deposit or should you jump on the ladder now with a shared ownership?