When you become a homeowner, you can no longer count on the landlord to make quick-fixes for you. Sure, you can call in the professionals to fit stylish roof windows or lay hardwood flooring, but it is well-worth accumulating accessories and getting a toolbox started for the much more basic tasks.
With this in mind here are ten essential tools you're likely to need at some point.
1. Ladder
While you might not be planning to fix the roof or repair third-floor windows singlehandedly, a ladder will certainly come in useful for cleaning gutters, painting walls and other DIY projects.
2. Circular saw
Whether you want to install new railings or build shelves inside wardrobes, a circular saw will make the task a lot easier – after all, handheld saws are too slow and don't cut the mustard.
3. Hammer
What would a toolbox be without a trusty hammer? There are many reasons why you might want this tool be it removing random screws from wall left over by previous or putting up pictures, so make sure you have one to hand.
4. Tape Measures
One of the biggest DIY mistakes people make is failing to measure things correctly, so invest in a tape measure and follow the good old saying "measure twice, cut once" – after all, it's better to have too much than too little.
5. Cordless Drill
There are many power tools out there and while some are extremely swanky and designed for DIY experts, others are household essentials – the cordless drill being one of them. If you're not used to using one, however, always read the instructions first to avoid accidents.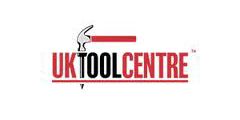 Make sure you have the essential DIY tools for your new home.
UK Tool Centre
, has over 15000 tools & products for the DIY expert and trade professional. Great offers and a huge range.
Free delivery on all orders over £75
. They ship most of their products from the UK mainland and can offer a next-day service on the majority of items.
6. Level
There are many ways to make your house into a home including framing much-loved photographs and hanging them above the fireplace – but before you do so, use a level to save them from being all wonky. The last thing you want to do is complete the project only to sit down and find they're not hanging correctly.
7. Pliers
When you move into a property, you'll probably find there are numerous things that require gripping, pulling or cutting – and that's where a five-piece plier set can help!
8. Electric Sander
First time buyers may find themselves suddenly obsessed with painting all available surfaces. Of course, preparation for paintwork is key, so buy yourself an electric sander.
9. Screwdriver Set
From putting together furniture that arrives in a million different pieces to assembling new household gadgets, you'll probably find that a screwdriver becomes you best friend for a while.
10. Stud Finder
A stud finder will help you complete DIY projects with great precisions and the good news is both regular and magnetic product types are easy to find and inexpensive to buy.
Moving home and becoming a first time buyer can be a stressful period, but with a fully-equipped toolbox to hand you'll have all the necessary items to make your transition much easier.