The Question ….
I'm thinking of buying my first property and I'm currently working out costs involved. How much does a removal firm charge in and around London?
— Kayleigh from London
The Answer ….
Hi Kayleigh … Thank you for your enquiry and question regarding moving home in and around London. If you will be moving house in London then you may be wondering what the removal service is going to cost you. Many would assume that the cost of a removal company in London will be more than elsewhere in the UK because everything seems to cost more in the big smoke. But as the competition is stiff in London, there are tonnes of removal companies that want your business so that means there is plenty of room for negotiating.
Where to being when looking for London Removal Costs & Removal Companies?
The first thing you are going to need to do is to compare the cost of moving house in London with Compare My Move. They have helped more than 100,000 UK movers find the best deal on their removal costs and they have a large partner network based in London.
With the average cost of moving home in 2017 at £9,684, it's very important to budget for your move and the cost of a removal company is one that should always be factored into your home move. So many people describe the process of moving house as one of the most stressful times in their lives. The experts at Compare My Move say that they believe this is down to people not hiring professionals. A professional removal firm can take care of every little thing when it comes to moving house.
From the packing to the dismantling, the transporting, unloading and even the unpacking and reassembling. They are fully insured and they are properly trained in safely loading and transporting whole households so it works out a cost-effective choice too. You will often hear of items being damaged or broken when people attempt to move their belongings themselves.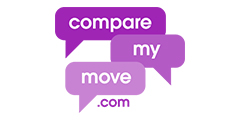 You can quickly and easily compare removal companies using
CompareMyMove.com
. Simply provide your moving requirements via an easy to use form and receive 
free quotes from the best removal companies
. Average
savings are over £200
 and you could save up to
50% off the price of your move
. 
Compare and save today
. 
Roughly how much will a Removals company charge in London? What is a good estimate?
The exact price of a removal company in London is tricky to pinpoint without a home survey, which would be carried out free of charge in order to give an accurate quote.
As a loose estimate, the cost of a removal company in London can be between £300 to £1,680
As a loose estimate, the cost of a removal company in London can be between £300 and £1,680. This is subject to a number of variables of course… The distance you are moving, the size of your current home and new home and overall, the volume of your belongings.
Competition in London is rife, so it is advisable that you use the Compare My Move comparison service. You will get up to 6 quotes from local removal companies and you can save up to 70% off the cost and don't be afraid to haggle, don't forget, they want your business. For more of a breakdown on the removal costs, you can check out Compare My Move's comprehensive list here:
https://www.comparemymove.com/planning-moving-day/cost-of-buying-selling-moving-house
Tips & Advice to Save on the Cost of Moving in London
To save on the cost of moving in London, you can:
Move in January (this is a quiet time for London removal companies)
Move mid-week (most people move on a weekend)
Move mid-month
Do the packing yourself
Get free packing boxes from the supermarket
Declutter before moving (the smaller the volume of your belongings, the lower the cost)
We hope these tips help give you an idea of what you need to look for when choosing a London removal company and what you can expect to pay… At the very least, you now know where you will get free, no obligation quotes on the cost of a removal company in London.