It's important to know more about the property you are buying and to make sure you understand the state of your new property. That is where a RICS property survey can help.
Who are and what is RICS?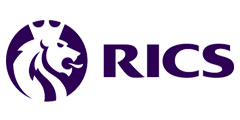 RICS
in an acronym for
The Royal Institution of Chartered Surveyors
. Chartered surveyors are the experts required when looking at the structural condition and state of a property you are looking to purchase. They will usually produce a report or "Survey" of the property and provide an overview and analysis of the property. RICS promotes and enforces the highest professional qualifications and standards in the development and management of land, real estate, construction and infrastructure. Their name promises the consistent delivery of standards – bringing confidence to the markets we serve.
Instant, online quote for your RICS Property Survey
The different RICS property surveys available.. What's included in each survey?
You have three options when it comes to your property survey. They are:
Condition Report
Homebuyer Report (Most Popular)
Premium Building Survey
A description of the construction and condition of the property
Highlights serious problems with the property
Identifies areas requiring urgent repair
Alerts you to areas or materials which may be a hazard
A description of the construction and condition of the property
Highlights serious problems with the property
Identifies areas requiring urgent repair
Alerts you to areas or materials which may be a hazard
Provides you with additional advice on a particular defect or issue
Provides reinstatement cost for Building Insurance Purposes
Provides a market valuation
A description of the construction and condition of the property
Highlights serious problems with the property
Identifies areas requiring urgent repair
Alerts you to areas or materials which may be a hazard
Provides you with additional advice on a particular defect or issue
Provides reinstatement cost for Building Insurance Purposes
Provides a market valuation
Provides specific information on the future performance of the building fabric
Outlines repair options and future timeline for maintenance
A longer and more detailed report with a more thorough consideration of the structure, grounds and services