Finding a Property – Are you ready?
Do you feel good – You should as your first time homebuyer journey is about to begin. Finding a property and imagine a dream turning into reality. Well we want to help you make your dreams come true. Owning a property is the talk of the town and literally the interest rates and government support has never been so good.
To own your first property there are some simple steps to make. By following the steps property ownership falls into place. It becomes a pleasure and not a heavy weight on you.
A simple question but one that the majority of first time buyer cannot answer. So you are not alone.
How much can you afford – Affordability
To start to find your first property you must have carried out a Mortgage Market Review with a Mortgage Adviser and then lenders will be able to advise what they are willing to lend to you based on your financial position. To help you, they provide a certificate and proof of this lending called a Mortgage in Principle
If you have a Mortgage in Principle and you have discussed with a Mortgage Adviser the value of a property you can afford we can proceed to find the right property for you.
How to find your first property in just a few steps
Step 1
Write down or note somewhere the highest value of a property you can afford. Remember … Don't go over what you can afford or can borrow following your Mortgage Market Review

Step 2
Highlight what your new property must have, what you would like to have and what facilities and services you need that should be near to your new property.
How many bedrooms do you need? Tip … Need and would like are different things. This is your first home, so be reasonable and maybe look at storage solutions and storage companies instead of pushing for that extra bedroom

Does it need to be near a good school?
What restaurants, bistros do you like to be near to?
If you bought a property but then had to move – would it rent out easily?
What is the maximum distance from work and what traveling / commuting time would you be happy with?
Which Locations do you know and are there some that you would feel happy if you lived in them?
Step 3
You now have some search criteria that will help you compare the properties that you find Purchase price, No of bedrooms, Location, What's happening – night life
You can use the many online property portals to search using your criteria above. The all important social scene will need to be thoroughly investigated. But of course that comes naturally to you!
RightMove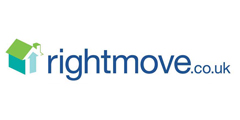 Rightmove
is the UK's largest property portal. Their aim is to be the place for all UK home hunters to find details of all properties available to buy or rent. The website and mobile platforms provide an easy to use but sophisticated online property search. With the depth of information that it provides, home hunters can immediately identify a preferred property.
Zoopla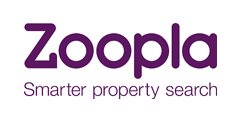 Zoopla
is the UK's most comprehensive property website, focused on empowering users with the resources they need to make better-informed property decisions. We help consumers both find their next home and research the market by combining hundreds of thousands of property listings with market data, local information and community tools.
PrimeLocation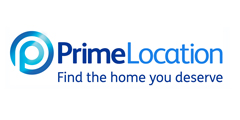 Primelocation.com
is one of the UK's leading property websites, focused on helping house-hunters in the middle and upper tiers of the market find their next home with listings advertised by most of the top estate and letting agents across the UK. In 2007, Primelocation.com became part of the Zoopla Property Group Plc.
OnTheMarket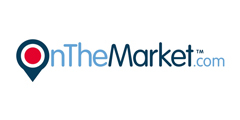 OntheMarket.com
is the newest and latest arrival to the UK property search scene. OnTheMarket.com is the new and simple way to search for property. OnTheMarket has exclusive property that you will not find on the other portals, so it's worth taking a look at what they have to offer.
WhatHouse?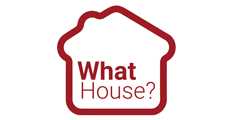 Step 4
You have used the portals above and probably chosen between 3 – 5 properties that you are keen to make appointments to view. You have all the time in the world to choose your property. Rushing to buy a property is never a good idea.
Only when you have visited a property will your search criteria change. You will probably reorder in your mind what is important to you. That process happens naturally but only after the visits.
Your viewing agent will call, you will feel under pressure. The feedback you give is simple …
I am  just going over my chosen / shortlisted properties to see, which fits the best with what I want and as a first time buyer I will be ready to move forward promptly on my chosen property.
Your agent will then pass this information onto the seller. Good news for you. You haven't negotiated but in reality the agent is helping you to get the best deal possible. As a first time buyer, making a decision promptly all helps. When you are ready, the seller will know that you are an eager buyer.

Step 5
You should have 3 properties in your shortlist and now it is time to investigate. Visit the location of each property over a few days. Peak times and late evening. Are you happy with what you have seen? Have a drink in a local bar, visit the local shopping centre, Take a look at the parking situation. Your experience will help you decide which is the property for you.
Top Tip …. Ask your selling agent what rental income you would get for each property that is on your shortlist. Rents are based on demand and as such, the better property for you to buy, would be the one that could attract the highest rental income.
It's all about location, location, location.

Step 6
It's time to make an offer on the property of your choice. This is where negotiation skills, patience and keeping calm will come into play. Be realistic with your offer, but leave yourself room for negotiation within your agreed purchase budget. Phone the estate agent, make the offer and good luck!